Archive: Mar 2017
2 Comments
Across all industries, companies are constantly seeking ways to reduce project costs and downtime without sacrificing the quality of their products — a challenging balance to achieve and maintain.
Additive manufacturing, more commonly known as 3D printing, allows businesses to streamline and speed up production without forgoing quality. 3D printing is not yet refined enough to replace any current full-scale production methods, but it is an invaluable method for prototyping.
Prototyping with 3D Printing
Prototyping is an extremely important step in product development. Prototyping custom manufactured parts, in particular, provides the opportunity to evaluate your design, demonstrate its concept, inspect it for flaws, correct any issues, and improve overall design. However, traditional prototyping can be a very time-consuming and expensive process.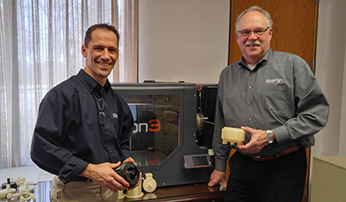 Ford Motor Company has embraced 3D printing of manufactured parts for prototyping purposes, and, over the course of only a few years, has saved millions of dollars in prototyping costs and months upon months of development time.
As an example, an intake manifold is one of the most complex parts of a vehicle; with traditional methods, this took as long as four months and as much as $500,000 to prototype.
With 3D printing, Ford has cut that down to four days and $3,000 dollars, freeing both time and money for testing and design optimization.
Besides saving costs and time, additive manufacturing allows the same CAD software to be used to create various geometries, making it an extremely versatile process. And unlike CNC machining, 3D printing produces minimal waste, as the process only prints the material actually needed to create the desired product.
3D Printing for Valve Prototypes
Prototyping is notoriously challenging in the valve industry; valves are incredibly complex multi-component parts that require a full set of custom tooling to prototype. Tooling is a huge driver of time and costs for valve prototyping, especially for check valve prototyping. Luckily, 3D printing is making as big an impact in valve manufacturing as it is in car manufacturing.
DFT® Inc. has acquired a 3D printer that we use for valve prototyping, and its impact has been tremendous. This printer provides us with functioning 3D models to present to clients, which has proven to be a huge boon for collecting quality feedback from customers.
Compatible with all existing CAD software, it allows our designers and engineers to incorporate that feedback almost immediately and carry those ideas forward as the project progresses. Perhaps most importantly, it allows us to prototype valves for customers at drastically lower price points than we were capable of previously.
Utilizing DFT's CAD Files
Since 1943, DFT® Inc. has been offering industry-leading valve manufacturing services, as well as check valve testing capabilities. Our 3D printing technology has allowed us to improve our prototyping and overall design offerings while decreasing costs and downtime for our customers. If you are an engineer interested in our prototyping services, the DFT® Inc. CAD Library is a great place to start.
Utilize the CAD Library to view our check valve drawings, which showcase models of various types, sizes, and end connections.
Leave a Comment
When a new economical source of natural gas was created by pairing horizontal shale drilling with refined hydraulic fracturing techniques, or slick-water fracturing (known as "fracking"), the shale revolution began.
With approximately 70% of chemical products' final production costs going toward raw materials, such as ethylene or propylene, the petrochemical industry faces very tight margins and is significantly impacted by raw material and shipping costs.
Providing manufacturers with an unprecedented amount of low-cost natural gas, the shale revolution repositioned the United States' role in the worldwide chemical marketplace and opened up many new manufacturing opportunities.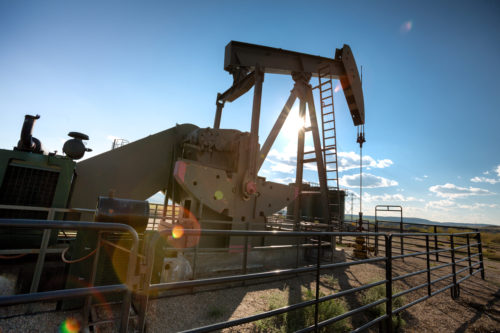 RELATED: How the Shale Revolution is Impacting Manufacturing in America
The Rise of Chemical Processing Plants in America
Currently, the United States is one of only three countries capable of extruding natural gas from shale rocks on a commercial scale and has become a world leader in the chemical processing and export markets.
In 2000, natural gas provided by shale accounted for just 1% of all U.S. natural gas production; by 2010, it accounted for over 20%. And the shale revolution doesn't appear to be slowing down anytime soon. The Energy Information Administration predicts shale gas will make up 46% of America's gas production by 2035. BP's Energy Outlook report is even more optimistic, forecasting that "shale gas will account for three-quarters of total U.S. gas production in 2035, almost 20% of global output."
Thanks to this rapid market growth, there's been a surge in investments in ethane-consuming petrochemical plants and export facilities since 2012, according to the U.S. Energy Information Administration (EIA). Dow Chemical, for instance, has made a $6-billion investment to expand its Gulf Coast facilities and construct a new cracker facility.
Which States Have Experienced the Surge in Chemical Processors?
At DFT® Inc., we've had the chance to be a part of various developing chemical processor plant projects. Our team is often called upon to help petrochemical processors with check-valve solutions to prevent leaks, control turbulence, prevent reverse flow of liquids, protect valuable equipment, and provide tight shutoff. In particular, we've seen significant growth in chemical processing plants in the following states:
Texas: Still the leader in both oil and gas production, Texas is expecting to see more than 100 petrochemical projects completed over the next decade. And with the newly discovered Wolfcamp shale deposit, which is believed to contain three times more natural gas and petroleum than the Bakken Formation, Texas is sure to see increasing investments for years to come.
North Dakota: In North Dakota, the Bakken Formation and Williston Basin have transformed the state's economy, and North Dakota is now the second leading shale gas producer in the country. This, in turn, has led to several major investments; several new fertilizer plants, for instance, have been constructed.
Oklahoma: Centrally located at the intersection of many of the nation's pipelines, Oklahoma has also seen a major boom in petrochemical plant investments over the last several years. In fact, "oil and gas activity accounts for more than half the fixed investment ($20.3 billion) in Oklahoma," according to a report by the State Chamber of Oklahoma Research Foundation.
Pennsylvania: Extending from Upstate New York through Pennsylvania, West Virginia, and parts of Ohio, the Marcellus Shale is proving to be a huge source of revenue for Pennsylvania, with many new facilities being built and the Sunoco Logistics Partners' Marcus Hook Terminal serving as a major ethane export hub. Just in the past few weeks, in fact, Shell Chemicals invested in a $6-billion ethane cracker plant in Western Pennsylvania.
Ohio: Located in Ohio, the Utica shale play is positioned to be one of the next major natural oil and gas reservoirs. The most oil-rich area, known as the Point Pleasant formation, is located in Eastern Ohio. Many experts compare it to the lucrative Eagle Ford Shale, which created thousands of jobs, generated $2.9 billion in total economic output, and created over $47 million in local government revenues. And because Utica underlies Marcellus, many resources and necessary infrastructure are already in place.
West Virginia: The Utica and Marcellus shale boom has also helped West Virginia; from 2002 to 2014, annual natural gas production grew from less than 100 billion cubic feet to more than 1 trillion cubic feet, with new plants emerging regularly. The Rogersville Shale, also, located in Southern West Virginia, has so far produced modest results but could very well provide significant profits over time.
How Ethylene is Affecting the Manufacturing Industry
Ethylene — a colorless, odorless gas created by "cracking" ethane from natural gas liquids (NGLs) — is an extremely versatile substance, used in everything from plastics to pharmaceuticals. As a major raw-material building block, ethylene is one of the most important chemicals in American manufacturing.
Less than a decade ago, the United States was shipping much of its bulk chemicals, like ethylene, overseas. Now, thanks to new innovative manufacturing trends and the abundance of low-cost natural gas, petrochemical manufacturers across the country are greatly expanding their cracking capacities.
In fact, according to the American Chemistry Council, U.S. chemical companies have announced investment projects totaling over $145 billion. In addition to crackers, these investments are going toward other facilities, such as plants in which various chemicals and plastics are made for export. The United States' increased ethane production has also led to increased ethane export.
This resurgence is bolstering the U.S. manufacturing sector at large, as plant capacities increase and more and more skilled manufacturing jobs become available.
Keeping Up with Industry Trends
At DFT®, we understand the importance of keeping our clients up to date on innovative chemical processing trends. To assist our chemical processor partners, we've created a comprehensive eBook, "The Rise of Chemical Processing in America: How the Shale Revolution Will Impact the Consumer Goods Market."
DFT® Inc. is proud to support fellow U.S.-based manufacturers contributing to the shale revolution in America. With such a large quantity of NGLs produced each day, check valves are an integral part of processing. The team at DFT® will happily work alongside your planners and maintenance team to provide education on the different valve technologies available for your facility. As one of our recent customers said, "DFT® provided the best check valve that I forgot I have."